Via ACLJ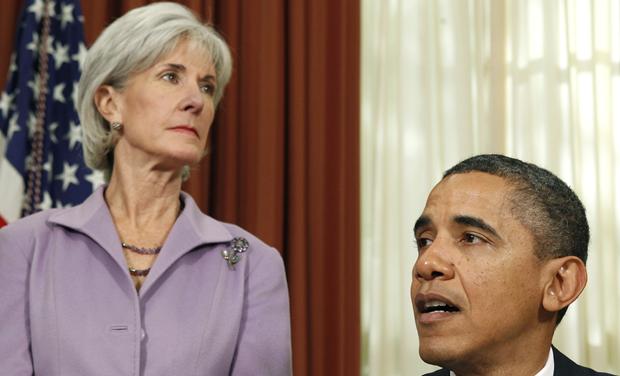 Representative Trey Gowdy of South Carolina asked Sebelius to explain her statement earlier this year that requiring religious employers to include abortion-inducing drugs, sterilization, and contraceptive services in their health insurance plans "strikes the appropriate balance between respecting religious freedom and increasing access to important preventive services."
The video exchange is a must see.
In response to Rep. Gowdy's line of questioning, Sebelius displayed utter ignorance over the constitutional implications of her department's anti-religious, anti-conscience mandate. She was wholly unfamiliar with the Supreme Court's decisions regarding religious freedom; she relied on no legal memorandum in cobbling the mandate together; and, as Sebelius testified in February, she didn't even seek the advice of the Department of Justice regarding the legality of the mandate.
Sebelius tried to extricate herself from the situation, saying, "I am not going to wade into constitutional law."
Nice try, Ms. Sebelius.
When the HHS mandate was finalized earlier this year, the administration didn't just "wade" into constitutional law, it jumped into it head first, without the slightest notion — or apparently care — of what the U.S. Constitution requires or what Supreme Court precedents say.
Secretary Sebelius has confirmed what many have known from day one. When it comes to pushing the ideology of Planned Parenthood, neither HHS nor the current administration will allow the right of religious freedom to stand in their way.
Ignorance may be bliss for Secretary Sebelius, but her ignorance comes at great cost to the constitutional rights of countless citizens.
The next time HHS contemplates another mandate to coerce others into violating their conscience, it should give thought to another mandate: the one set forth in the First Amendment.